Yes, you should. A healthy relationship is indeed based on trust as we all know.
How to read someones text messages without their phone for free
However, if you feel that you need to worry, you must first trust yourself. Read the appropriate messages if you want to be sure your suspicions are not unfounded. When your partner acts like he or she has something to hide from you, they begin a conversation as regards the stuff, which indeed bothers them. And if perhaps your wife or husband avoid being honest with you and you know clearly, you own every right to read through your target messages out there.
The one way to put off these suspicious thoughts would be to monitor or check ones target phone messages sometimes. You may avoid it. Not many people like the fact that someone invades their private text messages.
Top 5 Apps That Will Help You View Text Messages On Another Phone
If you are individual of such class, never sacrifice or waste your precious time for the undeserving couple. Many people find it hard to support their unfair partner.
windows mobile phone spy software!
Are There Any Free Apps to Read the Text Messages from Other Phones Secretly?.
track a smartphone free.
spyware iphone apps.
They question their appearance, their character, and their sexuality. It could lead to poor health; thus, you may want to avoid it. The modern mobile Monitoring applications work remotely and correctly too. What does that mean?
With mobile Monitoring App, you can easily read text messages from people without their phones. After the installation of every necessary data, the mobile Monitoring App begins to monitor the target messages. The application works in invisible mode so that the user can barely recognize it, then, every message on such a phone is systematically copied to your phone. You could read through your spouse or child messages even without having their device with the help of the monitoring app.
This monitoring software hacks the target device and sends the activity report to your device. There are several online hacking or monitoring software that allows you to read text messages without your phone. It is indeed the best mobile monitoring app for iOS as well as Android devices. You can also view call logs, browsing history, locations, photos and videos, social networks, and other details of the target device.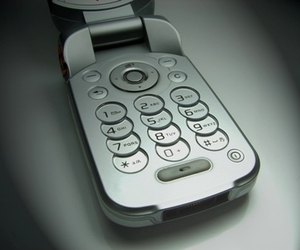 The monitoring app was developed for child protection reasons, but it can be used for multiple purposes. This kind of monitoring app is also used by couples to persecute their partners and to see if they are cheated. For instance, TTSPY allows monitoring of caller lists of your target as well as all related data will be delivered to you. You can also block apps and even the Internet on the target device, blocking access to certain apps for a certain amount of time.
how track a phone;
spy sms telkomsel;
mobile9 spy apps.
iphone app review.
How to Read Someone's Text Messages Without Their Phone?
Part 1: Introduction!
Social Network History-Social networks are an important part of Internet usage today. Therefore, if maybe you want to follow someone, tracking the individual social networks akin to Instagram, Facebook, Snapchat, phone SMS, WhatsApp, and so on, is very essential.
How To Read Someones Text Messages Without Having Their Phone?
TTSPY makes this possible, so you know exactly what your target object does on social networks. View calendars and notes — A good monitoring app also provides the ability to monitor calendars and notes from the Android or iOS target device. This will tell you what the person you are monitoring is planning to do in the next few days. Follow these steps to learn more about reading messages remotely without the phone using monitoring app —. Step 4: Set up TTSPY, or any other monitoring apps of your desire according to the operating system of the target device!
How To Read Text Messages From Another Phone Distantly - brookarspirrele.tk
Your email address will not be published. Reading the news is a terrible affair today. The British tabloids talk about teen girls being radicalised and making their way to Syria, the Australian tabloids on the other side of the world talk about increasing amounts of radicalised Australians running over to join and fight for the new caliphate. It really stands as no surprise that teenagers are one of the most vulnerable to the siren call of radical religions. What Areas Do Teens Need Monitoring One way to begin tracking your teen and making sure he or she does not start visiting radical religious websites, is to monitor their mobile phone usage.
It only makes sense to monitor them.